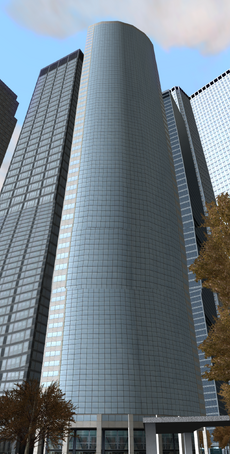 17 State Street is a large office building featured in Driver: Parallel Lines.
The building is situated on FDR Drive on the very southern tip of Manhattan in the Financial District. It is located directly opposite the South Ferry terminal, and is seen clearly from Brooklyn, the Brooklyn Bridge and Battery Park, like 1 New York Plaza, being one of the more prominent skyscrapers of southern Manhattan. The building is around 60 stories high and features a distinctive curved glass facade.
The building is inaccessible and plays no role in the storyline whatsoever.
Ad blocker interference detected!
Wikia is a free-to-use site that makes money from advertising. We have a modified experience for viewers using ad blockers

Wikia is not accessible if you've made further modifications. Remove the custom ad blocker rule(s) and the page will load as expected.