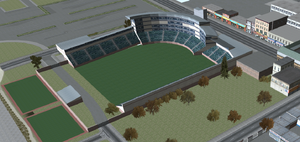 MCU Park
is a small stadium found in
Brooklyn
,
New York
, appearing in
Driver: Parallel Lines
.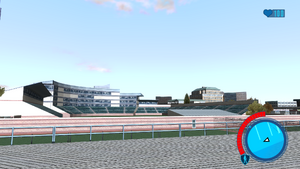 The stadium first appears in the 2006 era where it replaces a section of the Beach Front Theme Park in 1978, including fair ground rides. The area is transformed into a large stadium, with a car park out front built off the main road running alongside the original theme park. The stadium is only small in size, but features a pitch inside, as well as tennis courts just out of the main complex, facing the beach. From the main road, the entrance to the building is found, with an American flag flying. On the northern half of the building, a curved lot of seats is found facing the pitch.
The building cannot be accessed, although a gate just south of the car park can be found. The entire pitch is surrounded with a high wall.
Ad blocker interference detected!
Wikia is a free-to-use site that makes money from advertising. We have a modified experience for viewers using ad blockers

Wikia is not accessible if you've made further modifications. Remove the custom ad blocker rule(s) and the page will load as expected.