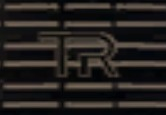 TR is a vehicle manufacturer appearing in the 2006 Era of Driver: Parallel Lines.
Description
Edit
Not much is known about the company, other than they may be based on GMC/Chevrolet, since the only vehicles they manufacture, the Olympic and Olympic Punk, are based on GMC/Chevrolet vehicles.
Their company logo can be seen on the front of the Olympic and Olympic Punk, centralized on the grille.
Ad blocker interference detected!
Wikia is a free-to-use site that makes money from advertising. We have a modified experience for viewers using ad blockers

Wikia is not accessible if you've made further modifications. Remove the custom ad blocker rule(s) and the page will load as expected.