This article or section is Under Construction.
Please check back later or contribute to the page to add as much as you can.
This article lists features of Vehicles in Driver: Parallel Lines.
Interiors
Edit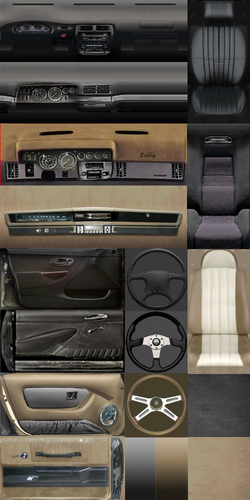 The game features 4 separate interiors for vehicles, wish separate components for each: 4 different dashboards, 4 door textures, 3 steering wheels and 3 seat textures. The initial texture is simply 1 large texture file and the game uses UV mapping to cut these textures from this file and map them onto different vehicles.
Ad blocker interference detected!
Wikia is a free-to-use site that makes money from advertising. We have a modified experience for viewers using ad blockers

Wikia is not accessible if you've made further modifications. Remove the custom ad blocker rule(s) and the page will load as expected.